Voor Nederlands klik hier!
Climbing jewelry
Here, at GoudlokjeDesign (GoldilocksDesign), you will find the most unique, cool and most beautiful climbing jewelry! Handmade in silver by a fanatic climber!
How about a cool ring, quirky earrings or a pendant of a climbing photo of yourself. A very original gift for your climbing buddy or for yourself.
You can send me a
message
bij interest!
Ring
Earrings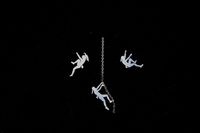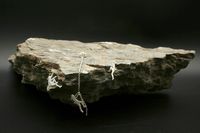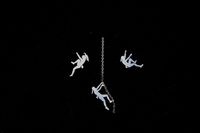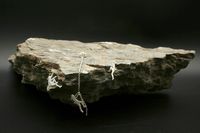 Little rockclimbers
Little rockclimbers
Silver climbers for your ears!
You can choose from 3 different climbers. All available as ear studs and the middle one in the photo also as ear chain.
Because they are also very good to combine as a single stud, next to your other earrings, if you have multiple pearcings, to make your climbing statement, they are sold per piece.
Price per piece: €35,-
"You Rock!" with rough diamonds!
Rough diamonds are used in the "You Rock!" Series! Partly the silver has been oxidized black to give it a granite-like color. When looking at this jewelry with its rough diamonds and granite color, it is wonderful to dream away about all those memorable climbing trips you have made!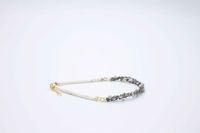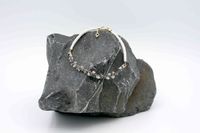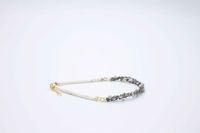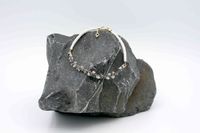 Bracelet
Bracelet
Fine silver bracelet with rough diamonds, finished with 14 karat yellow gold and a brilliant cut diamond (0,01ct)!
The part where the rough diamonds are processed is black oxidized, giving it a tough appearance.
€425,- Fine silver and gold 14kt (in stock)
€315,- Fine silver and sterling silver (with rough diamonds but without the brilliant cut diamond)